By Kevin Wang |
15
November 2021 |
0
Comments
HDD Mud recycling system
The drilling mud is the blood for drilling in HDD.

First, with the higher environmental required. the drilling mud need recycle and reuse.
Second, in the drilling process, there has much more drilling cuttings, sands. Thus can stop the bit. In the drilling process, the sand contain need less than 4%.
Third, the drilling mud can cool the drilling bits.

So the Mud recycling system is very necessary for the whole drilling process. We Tangshan AngXin special in separation equipment. The Mud recycling system is mainly combined by Linear motion shale shaker, Hydrocyclones, bottom tank, Sand pump. It has good advantage of small space, lower cost and higher separation effective.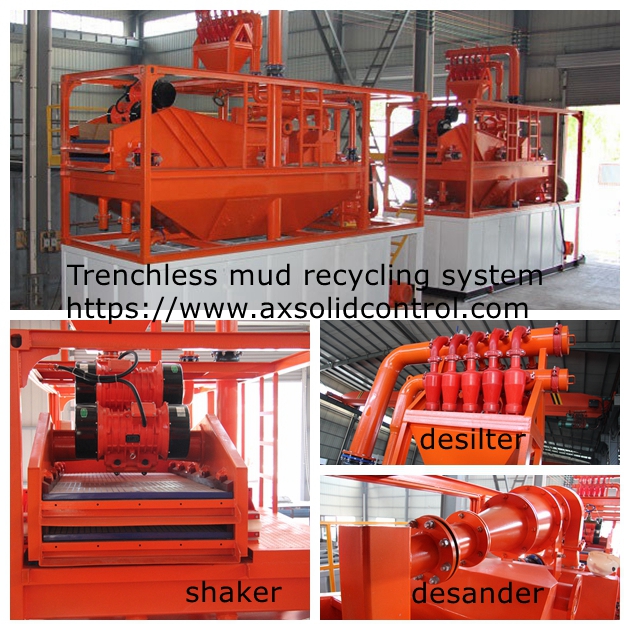 Leave a Reply
Your email address will not be published.Required fields are marked. *